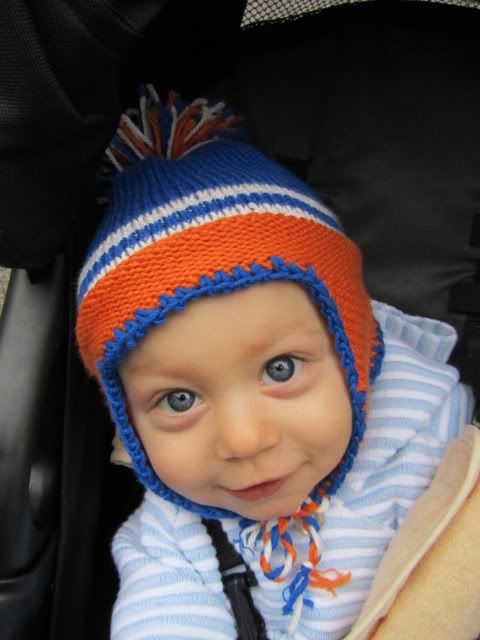 Remember the
Baby Bears caps
that I made last year? Well, it's been chilly enough for the babes to strut around proudly while rooting for their favorite team. I'm taking about The Chicago Bears, of course. ;)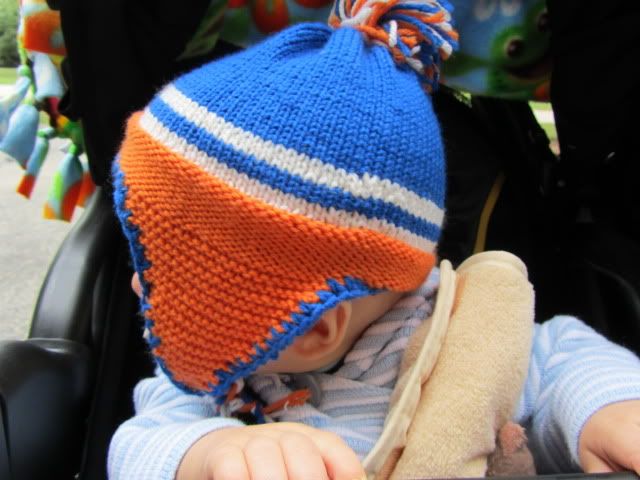 I love the cap because it covers their ears completely and we can go for stroller rides without too much worry about earaches. (Just noticing the picture now, Sam did rearrange the position of the hat...it really does cover the ear.) However, the babes finally have their first cold, and boy has it been an experience taking care of two sick babies while feeling lousy from the same darn cold. Ick.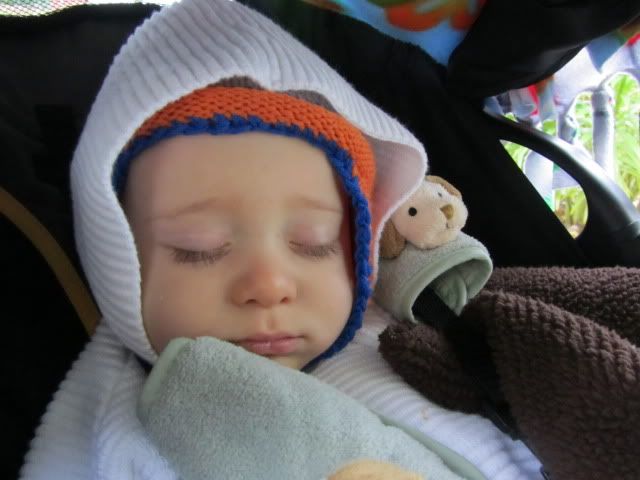 Jake wasn't as much of a model, but he does make one cute sleepy baby.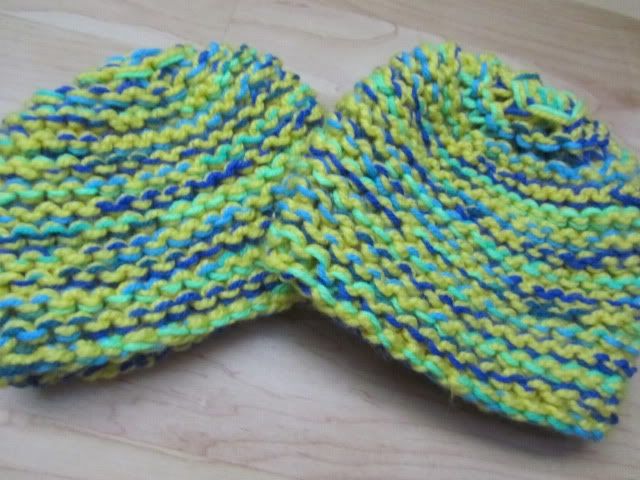 Then we have the quickie beanies.
Jake standing still long enough for my camera to focus on him. 10 takes later.
Sam showing off the garter stitch and experimenting on how much it can withstand baby stretching.
Here's the "Monster Knee-Saver" that I knit them months ago, but haven't posted about it. I had a feeling it wouldn't stay in one place while crawling...but it looks cute to just wear it for fun around people.
Enjoy Fall. I just love watching the tree in front of our house sprinkle leaves every couple of seconds. Couldn't this season last a little longer than what it usually does?
Here's a funny picture from Halloween '08. Today is our 2 year wedding anniversary. Although I wasn't a corpse bride, I was enjoying my amazing reception right about now.
I love you Joe. To many more amazing years to come.
I'm off to start binding off a baby sweater.